The floor is now done in the new garden room!!
All that's left to sort out now is tidying up the patio. We are really pleased with the end results.  A big thank you to all the guys from Towy Projects who have worked on the project with us. Also thanks goes to Gavin Blofield, Aled Lewis, Welsh Heritage Construction and Richard Evans Electrical Contractor.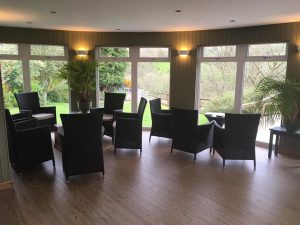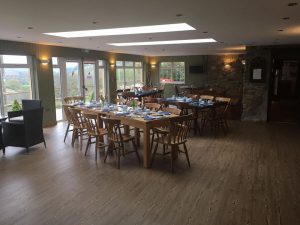 If you interested in coming to see the finished garden room then please do not hesitate to get in touch for availability.