March 2017- New Extension
As many of our guests already know we are currently using our new dining space although its not yet finished. We are waiting for the screed to dry before we can put the flooring down. Hopefully after Easter Bank Holiday it will be fully completed.
We are very happy with the building works so far and its hard to believe how quick the building went up. Our main ambition was to create more social space so we can develop Llanerchindda Farm further in the future.
Below are some pictures for several stages of the works:
The builders getting started by taking the existing conservatory down, removing the quarry tiles from the floor and putting up a scaffolding roof.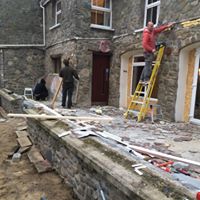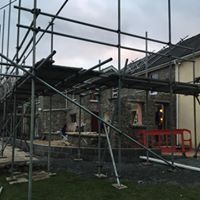 The scaffolding roof up ready for the concrete slab to be put down.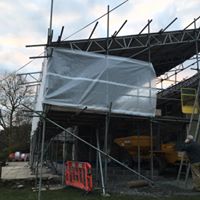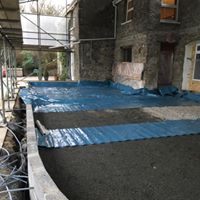 The concrete slab down.
As you can see the extension is now taking shape.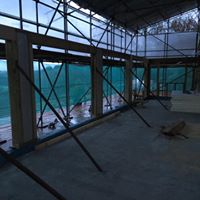 The joist going up.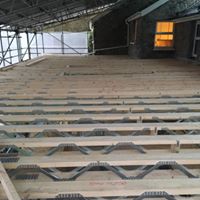 The first part of the roof is going on.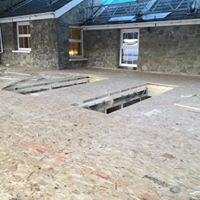 The under flooring been laid and then screed poured over that.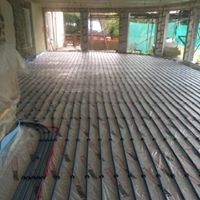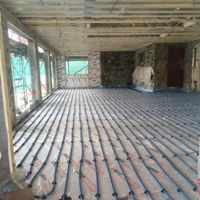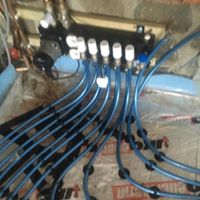 The final part of the roof being assembled.
Windows and sky lantern in! Also getting the outside ready for the Cedar cladding.
The Cedar cladding being put on the outside of the building.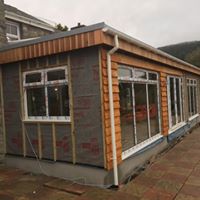 Nearly Done!
We are now able to use the room but still to come are the flooring and some final touches.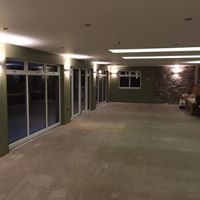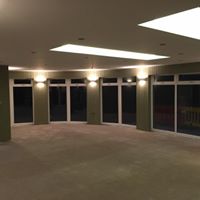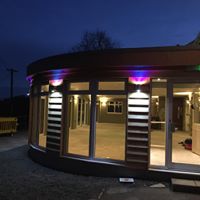 What an amazing view!
Keep an eye out for our next posts as we will be posting pictures of the flooring and the completed project!
If you would like to see what we have done with the place for yourself please do not hesitate to contact us for availability!!